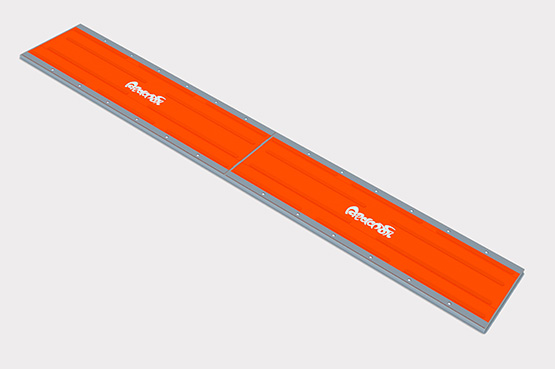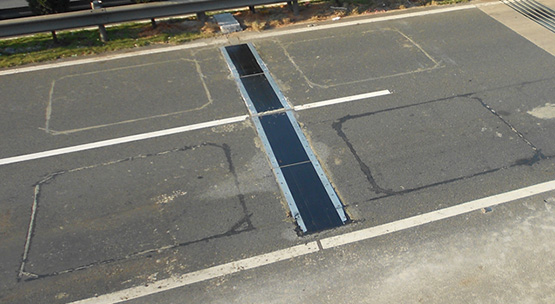 Bending Plate Weigh-in-Motion
Visco India, India's first and only company to conceptualise, design and manufacture the multi strain gauge sensor based Bending Plate Weigh-in-Motion (WIM) technology in 2016, which has been a revolution for the Highway, Authorities, Agencies & Operators to deploy trouble free system without any major civil work/cost/time & ensure smooth free flow traffic without need of pre-sorting Vehicles/speed breaker unlike the conventional Load cells based Mechanical Platform technologies.
Bending Plate Weigh-in-Motion (WIM) System can accurately weigh vehicles at speeds upto 60 km/h. These systems utilize plates with strain gauges bonded to the underside. The system records the strain measured by strain gauges and calculates the dynamic load.
This state-of-art Medium Speed Weigh-in-Motion (MSWIM) system is ideal for dynamic vehicle weighing suitable for Indian Toll Plaza scenario wherein stop & go & free-flow traffic conditions persist. Bending Plate Weigh-in-Motion (WIM) is a proven technology which is highly reliable, and its durable & ultra slim profile is easier to install with minimal civil work required at the road surface.
This Bending Plate Weigh-in-Motion (WIM) system has a unique functionality of generating Axle Count, Axle Weight, Axle Speed, Vehicle Weight, Tire count, Vehicles Height and width as a single system without any dependency on Toll Plaza or similar alibi technologies.
Features
Intelligent Sensor Weigh-in-Motion
Speed Up to 60 km/h
Accuracy Class 5 OIML
6 Hours Installation
Minimal Civil Installation
No Speed Breakers
Minimal Lane Closures
Preventive Maintenance - 30 Minutes
Most Economical replacement
No Mechanical Wears & Tears
Optional Alibi - Vehicle Height, Width, Tyre Counter
Technical Specifications:
| | |
| --- | --- |
| Structure | Plate – MS Duly carbon steel with vulcanized rubber certified for structural analysis and design (STADD) – III complying BIS 2062 |
| Stationary Accuracy | = 0.1% FSR |
| In-Motion Accuracy | ±5% OIML Accuracy Class – 5 FSR up to speed 50 km/h |
| Maximum Passing Speed | 60 Km/h |
| Overload Capacity of the Platform | 150% or rated capacity |
| Protection Class | IP 68 Operational Temp -10 to +65° C |
| Vehicle Separator | IR based curtain with minimum 24 sensors housed in Stainless steel pillars with proper scaling |
| Controller Housing | Water/Weather proof with anti-rust coating, IP-65 rated |
| Approval/Certification | Weights and Measure Approved Model, duly stamped & sealed by W&M department, BIS & OIML certified |
| Design | IIT Structure Approved, CRRI Approved |
| Re-calibration/ Stamping & Verification | Every 12 (twelve) months |
| Functionality | Can work independently without any dependency on Toll System |